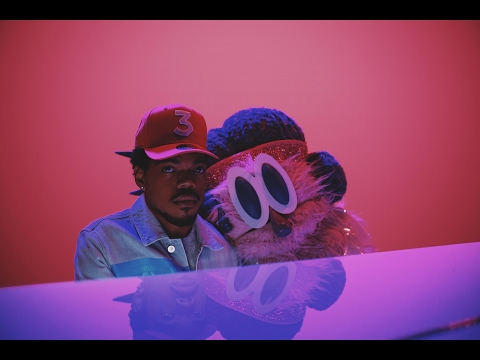 Chance the Rapper is a big fan of performing onstage with giant puppets, and now he's invited his furry friends into his new video for "Same Drugs."

Premiered Monday (February 6) on Facebook Live, the "Same Drugs" video sees Chance playing a grand piano next to a puppet dressed as a flapper. While it initially looks like he's just serenading her, she soon joins in on the duet as the pair wax nostalgic about good times gone by.
Filmed with retro lighting effects, the video hits that sweet spot between cute and ever so slightly unsettling. But if anyone can pull off a duet with a giant puppet in a video for a song about a bygone relationship, it's Chance.