Bárbara Black performing Shiva (OFFICIAL VIDEO)
Bárbara
is an
Artist Supported by American Road Radio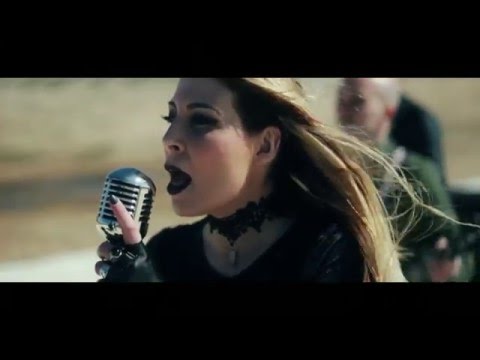 The Spanish singer Barbara Black begins her solo career with her
new EP "Spiritual Rock" as a preview of what will be her incoming CD.
http://barbarablackrock.com/

Recorded in Anti´s Studio (Leo Jimenez, Coque Malla... ) and produced by
Nitro Destruction
.
She has just released the videoclip of the single " Shiva",
a song where elegant and exclusive rock merges with gospel and soul .

Recorded with LittleClip Productions (Roberto Peromingo )
and From Hell Pictures (Jorge Escobedo ).

The musicians who have recorded the album are:

Nitro Destruction (drums),
Javier Peláez (guitar ),
Diego Jimenez (bass),
Gabriel Martinez (piano ),
Esther Mazzadonia ( vocals)
and All4GospelChoir
(gospel choir) .

No one should miss this new musical bet that gathers heart , soul, sensitivity ,
catchy melodies and choruses that will trap the listeners.